Experience matters when it comes to an early childhood program and we have years of experience promoting excellence in early childhood education. The members of the teaching staff are committed to our vision, well versed in child development, have early childhood experience and are excited about ongoing professional education. They follow a team teaching approach when planning and working with the children. The staff's knowledge and experience in the field of early childhood education enables them to provide an environment where children learn while they play.
Incline Village Nursery School staff members are required to complete a minimum of 24 continuing education hours in child development approved by Washoe County Social Services per year.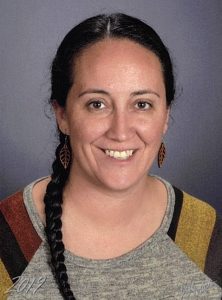 I was born and raised in Kings Beach in the same house that my parents still live in today. I graduated from North Tahoe High in '97 and moved out of the basin to attend college, first at the University of North Texas and then at California State University Chico where I achieved my Bachelor of Arts degree in music performance with upper division thematic studies in child development. My musical focus was in classical studies and I played clarinet for the Northstate Symphony for four years among many other classical ensembles.
After graduating college in 2001 I moved to Washington and began working in Bellevue in early childhood education at a prestigious corporate preschool. I taught music full-time to infants through junior-kindergarteners for two years and then moved on to be a lead preschool teacher. I joined the company's Succession Planning program in order to grow in the early childhood field and become an administrator. I moved into the Assistant Director position and held that position for another five years, thoroughly enjoying every aspect of a job where I could still work with the kids on a daily basis, but also be responsible for program development and center management. Throughout my training I completed many more college credits in early childhood education and completed their Succession Planning program three years in a row. Early childhood education is my passion and I feel so fortunate to be able to continue my career in the field in beautiful Lake Tahoe with Incline Village Nursery School.
I am married to a wonderful husband named David, and we have two incredible daughters who are elementary students. We moved back to Kings Beach in July of 2011, and we are loving every second of being Tahoe locals once again.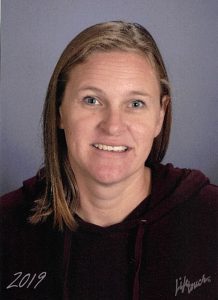 Children have always been a passion of mine.  From a young age I always knew I wanted to be a mom and enjoyed having children around.  I grew up in a very small town in Canada experiencing a wonderful outdoor childhood surrounded by friends and family.  I moved to California in my early teen years with my family which was a very hard transition.  This is when I started volunteering at the YMCA with the children's programs.  I fell in love with working with children and when I was old enough they hired me on.
During College I pursued many other career paths including finance, business and management.  I met my husband during college and was married and working in management.  After having my two wonderful daughters years later, I decided to slow down, take a step back and get back to what made me happy.  When my youngest was 6 months old I went back to school to pursue a degree in early childhood education.
My husband and I both grew up in outdoor small town and wanted that for our children, so as they approached school age, we decided to make the move to Incline Village in hopes of giving them a magical childhood.  My daughter started preschool at IVNS and I was immediately in love with the program.  I became board president for the next few years while both of my girls went through the program.  From there I started to substitute when they needed me, and eventually was hired on.
I wake up daily excited to go to work.  I love getting to know families and be a part of this wonderful program and great team.  I will continue working toward my degree and growing as a teacher. Finally being settled and enjoying the work play balance I am living my dream.
I grew up in Southern Arizona, born in Phoenix but consider Tucson my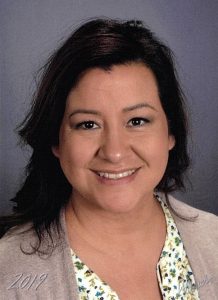 home.  I come from a family of educators and have always had a heart of compassion and love for others.  As early as grade school, my cousins and I created a babysitting club to take care of our younger cousins (I come from a big family so finding work wasn't difficult).  In high school, I worked for our local Parks and Recreation department, putting together summer programs for the local youth.  I went to college at The University of Arizona, majoring in Family Studies and Human Development.  During this time I volunteered for a Child Protective Services Agency.  It was then that I realized that I wanted to learn more of the psychological component in human development and behavior, specifically in children.  I continued on to pursue a Bachelor of Science in Psychology at Liberty University and I am in the process of working toward a Master's degree in Social Work.
I feel I have a different behavioral perspective to bring to Incline Village Nursery School, while always providing safety, love and a trusting environment to both the students and parents.  I believe that working closely with parents is key to the success of children and I look forward to my journey at IVNS.